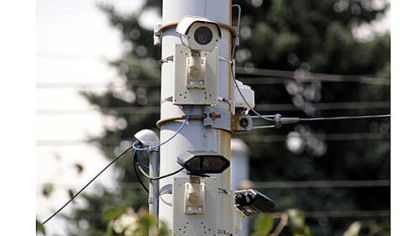 In an earlier post (
Protecting the Port of Regent Square
, 7/29/2012) we discussed how DHS was installing
license plate scanners
in Swissvale and Edgewood, funded by the federal Port Security Grant Program. (
Post-Gazette
)
That sentence has so many phrases that warrant parsing. Why Swissvale and Edgewood? (hint: small towns, small politics, unlikely to object) Port Security in landlocked communities? Don't obsess about details. How long is the data stored? What is it used for? If you have nothing to hide, you have nothing to fear.
Update: ArsTechnica reports that the Feds are soliciting a contractor to build a datacenter to connect all the little license-plate scanner nodes into a national scanner grid.
If you think the PanOpticon reference is a stretch too far, note how the very public police effort to investigate the double-murder in East Liberty has focused on video surveillance from a PAT bus and from a Sunoco station.
Via EB Misfit.