From The Atlantic, the story of Georgia vs. Warren Lee Hill, a convicted murderer scheduled for execution next week.
There does not seem to be much question of Hill's guilt, but there is an issue about his execution since the Supreme Court has ruled against capital punishment of criminals who are mentally retarded. Originally, three state psychiatrists testified that Hill was not retarded and was instead a malingerer.
All three of those experts have since recanted their testimony and notified the court that their original finding was invalid. Nevertheless, the execution remains on schedule.
Here's why one of the doctors was sure that Hill couldn't be mildly retarded and just had to be faking it:
Finally, I simply found it difficult to believe that someone with mental retardation could function even minimally in the United States Navy as a petty officer, although I have never served in the military. Therefore, at the hearing in December 2000, I was unprepared to find that Mr. Hill met the criteria for mild mental retardation.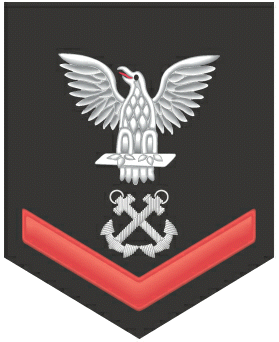 Having served in the United States Navy, I would like to confirm that there are many people with varying degrees of cognitive impairment that are minimally functional petty officers in the US Navy. I worked for several of them.
Getting executed because he made E-4 seems like the ultimate Navy "good deal".